Welcome to Knockerball NYC!
Manhattan - Queens - Brooklyn - The Bronx - Staten Island -Long Island - Upstate - Surrounding tri-state area
Formerly known as Knockerball NY718, we are now operating as Knockerball NYC ......... slight change, same TONS of fun!
......also known as bubble soccer, bubble ball, bumper ball, it is all the same AWESOME experience!!
Here's how to be part of it!!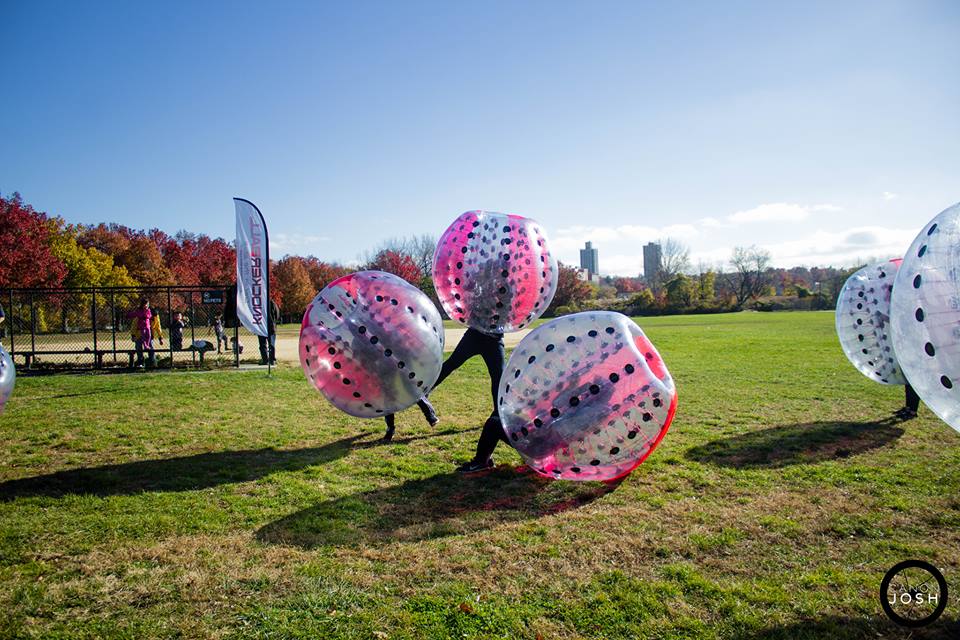 Bring us to your party
Rentals are available all year round, book us for your event or just gather together a few of your friends that would like to be part of the Knockerball experience!

Please click on the Knockerball Rental tabs in order to select a package that suits your event best.

Our Street Team is able to go to your location of choice (private or public) floor must be grass, turf, wood or sand. No concrete floor due to potential damage to the equipment and most importantly, YOU. =)

Play games such as:

- Bubblesoccer

- Knockerball zombie

- Bumperball

- Last knocker standing

- Kill the chief

- Capture the flag

We also offer additional services to enhance your event and make it an awesome memorable experience. Please see our add-ons tab on the Packages / prices .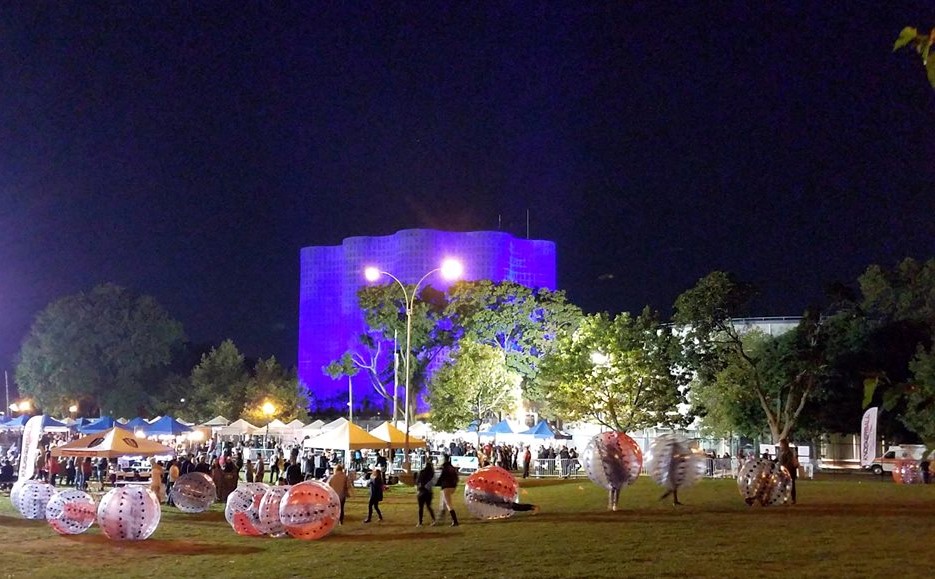 Visit us at one of our sites
QUEENS NIGHT MARKET
Located at the New York Hall of Science in Flushing Meadows Corona Park, Queens
SCHEDULE:
Every Saturday | 6PM-Midnight
Starting on April 21st until August 18th
AND THEN
September 29th until October 27th.

NEW AMSTERDAM FESTIVAL
Hosted by the RIDGEWOOD MARKET
Held at The Vander-Ende Onderdonk House
1820 Flushing Ave, Queens, New York 11385
May 5th and 6th from 12:00pm to 6:00pm

LOWER EAST SIDE - JOHN V. LINDSAY PARK
Located at the end of Houston St. and F.D.R. Drive
New York, New York
SCHEDULE:
Saturdays and Sundays, starting May until August 2018 (SEASONAL)
Suggest us!
We can be part of you organization's event!

- Birthday Party

- Fundraisers

- School event

- Graduation Party

- Family reunion

- Corporate outing

- Team building

- Summer Camp Activity

Please contact our professional team so we can help you choose the ideal package based upon the structure of your event.
718-930-9973